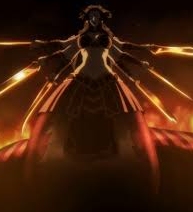 Getting hit by a truck usually hurt's when you're awake during it. Not for me though; I got sent somewhere else by it. Now I'm in a land of colorful ponies, as a quite big, six-armed snake-lady with six sword's. And now I have some "sun worshipping" ponies after me... Because I'm different or something. All the while i'm just trying to survive. At least I got some friend's...
I am Naja, former human now in a body of a marilith. Known as the serpent of the south.
---
Displaced-esque story Inspired to start by Hollow Shades written by Dilos1. Go give it a read.
Tags and rating might change as story progresses. My first story here, chosen from several other idea's with a coin flip. Story was planned before the movie, so some thing may or may not be included...
Edit; WUT? Saw this on the featured-box on 26.12.2018 for a short moment? Did not see that coming... And again on 6.4.2019?... And once again 20.5.2019...3.8.2019...
Chapters (21)