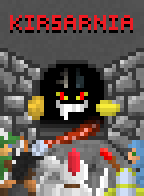 Five friends who play an MMO called Kirsarnia are the first to attempt to complete the newest dungeon added to the game.
What they didn't expect is to be dragged through their monitors into another world.
This is not a Displaced fic, Luna never became Nightmare Moon and was never banished, the Elements of Harmony haven't been found yet and Discord is one of the good guys and not a villain.
Chapters (20)