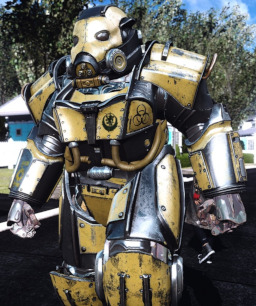 (11/17/17 Featured!)
(2/12/18 Featured again!)
The Lone Wanderer.
A young man who has seen so much in so little a time. He was only nineteen when he left his home, vault 101, in search of his missing father. He trekked the Capital Wasteland in search of him, gunning down raiders, super mutants and all other sorts of abominations to finish what his dad has started and bring back life giving water to the Capital Wasteland. Now, ten years later, he is thrown into a whole new world to explore. A world where humans are pets and horses can talk.
This is going to be a loooong day.
(I do not own Fallout or MLP)
(Part of the'Your Human and You-Verse')
Chapters (5)