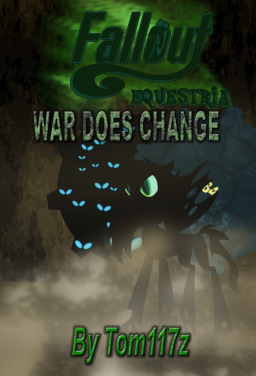 It has been nearly two hundred years since the megaspells rained fire down on the world, reducing it to a tainted wasteland. The ponies of Equestria get on by, but only just.
A lucky few survived in great underground shelters, the stables. Among these is the lost, and almost mythical, Stable 84. It was said that the stable in question was home to not ponies, but creatures who could change their faces with but a thought.
But that was just a myth, there was no way that the Equestrian Hive was real. Right?
(Be warned, spoilers for Fallout Equestria, Project Horizons and Pink Eyes may occur.)
Fallout Equestria is by Kkat, and can be found here.
TVtropes page here.
Cover art by Skijaramaz!
Edited by RC2101_Copey.
Featured on 18/03/2018.
Chapters (50)