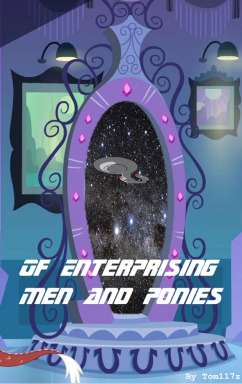 This story is a sequel to Harmony Among The Stars
---
The ES Harmony has returned home, Princess Twilight has been reunited with those she holds dear and everything has returned to complete normality.
Then there is the mirror portal to Canterlot High, which she and the senior staff of the Harmony had discussed at one point in their journey, filling the Princess' curiosity. It has been closed for around two millenia, so who knows what could be on the other side?
And then there is Discord. He seems to know something, and urges the Princess through.
All this, so the Princess can meet some very enterprising people. Discord has brought the popcorn.
(Featured on 12/12/2017)
Chapters (2)