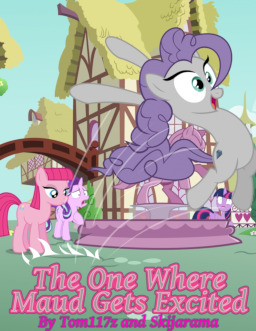 In the aftermath of Maud moving to Ponyville (or close enough anyway) Pinkie Pie couldn't be happier! Not only does she live near the best friends ever, she lives near the best sister ever! It's like, the best thing ever!
Of course there is Maud's new friend, Starlight. She is super into magic, like so into it she experiments with all sorts of weird spells. And sometimes, just sometimes, somepony gets a little too close to one of those spells...
I mean, what could go wrong with two enchanted rocks meant to connect the sisters on a spiritual level?
Co-written by Skijarama
Link to reading: https://www.youtube.com/watch?v=axgwcv9BfeU
Featured 01/05/2017
Chapters (1)