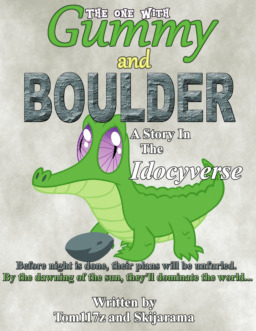 This story is a sequel to The One Where Maud Gets Excited
---
Before night is done, their plans will be unfurled. By the dawning of the sun, they'll dominate the world...
That's the idea anyway. If only their owners weren't so interfering...
That, and if only it was possible for a rock to move on his own without a scaly companion who likes to spout philosophical nonsense having to carry said rock.
Chapters (1)