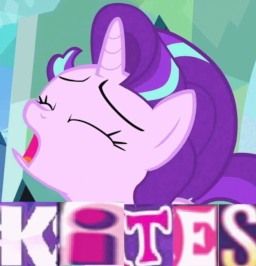 Starlight's life has had its ups and downs, mostly downs, though there has always been one particular thing she loved doing.
Flying a kite.
You might be asking yourself 'why would one of the most powerful Unicorns in Equestria fly kites for a hobby?' and... I couldn't tell you, honestly. She just kinda does, alright? It's her thing.
So what happens when, one day, she decides to take off and relax with her friends? What happens if those friends are Maud and Pinkie Pie? What happens when Pinkie Pie has to fly a kite?
Time to find out.
Chapters (1)