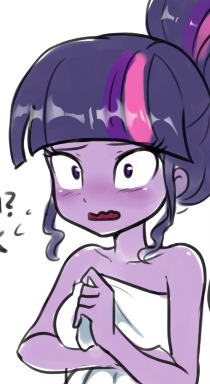 Twilight Sparkle is glad to have found a new place in life with her best friends. Really, there's nothing she appreciates more!
But... saving the world or school with them on a semi-regular basis is hard work, and some members of the group don't make daily hangouts any less taxing.
In short? Twilight is exhausted. She could really need a break and a few minutes to catch her breath. Just some time alone, some peace and quiet.
Or... does she?
---
Written as part of Bean's Writing Group under the prompt "Don't Look!". Check the group out, it's a great place to improve your writing, especially for novice writers!
Chapters (1)