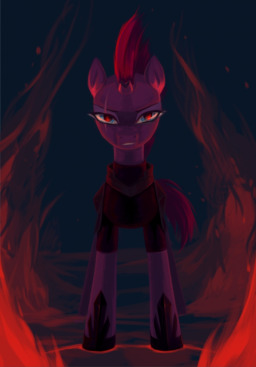 ---
Tempest Shadow's mission was a success. At long last, princess Twilight Sparkle had been caught. Oh how powerless she was, trapped in that little cage.
But something was... off. Sparkle was alone when Tempest found her. She was crying rivers and sobbing loudly. Where had her brave, valued friends gone? Could it be? No. No, it can't be.
Have the princess' friends abandoned her?
Has friendship failed the Princess of Friendship herself?
Consider leaving a like if you enjoyed this story, perhaps even a comment. Comments are nice ^-^
Chapters (1)