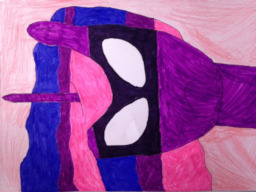 The world is in danger, crime is everywhere, the police can't stop the criminals, they crawl into darkness destroy what you love, in this society, where there is no hope, justice is needed, heroes are needed.
Twilight Sparkle aka princess Midnight is one of them, she'll fight crime until her last breath, of course, she will encounter new friends and new allies to help her keep the world at peace, but she is only a beginner in this ''career", she'll need to improve.
Set in the modern world and a hero world
Modern world: technologies more advanced
Hero world: Many ponies we know are either super heroes or super villains
She'll fights many strong villains and meet new friends as she'll try to protect her secret identity and those she loves!
Drama, Romance, Action, Suspense!
(Gore, violence and death for obvious reasons)
Heavily inspired by Marvel and DC (mostly Marvel)
Read it, you won't regret it!
Edited by 0_0
The edited chapters will be named like this "(edited) chapter name"
And Covert done by me (I know it's trash but no flames please)
Chapters (5)