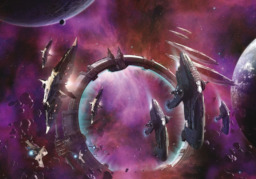 A new jumpgate is discovered, or rather a very old and decayed one that had been brought back online. House Hawkwood sends a bold explorer through to discover what riches await on the other end. He did not expect equines to be the result.
This is a Fading Suns/MLP crossover. Did you need to know Fading Suns? Nah, learn along with our pony friends.
Done as a patreon reward!
Chapters (95)