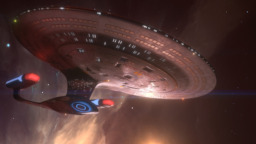 Source
Betazed, a lavish and beautiful world. Filled with singing waterfalls, lush fields, vibrant jungles, home to billions of people. All of that beauty, culture and history, and it could all come to an end.
Diplomacy is an endless game of chess. Faced with imminent destruction, the flagship of the federation has been summoned, but can this ship and its crew save the planet? Or will the home world of Deanna Troi be lost forever? With time running out, Picard may need to take chances, risks, and make a Knights Gambit.
Wow! Featured in four hours! Thank you soooo much!
I just saw that I forgot to give attribution to those who helped with this story, starting with Kitsy-Chan for helping the basic storyline and helping to make it into a 3 dimensional story, kalash for editing, and can't forget Hart's Fire, mocha, and so many others for input on this story as I started and continued it!
Art by Andrew Gavrilov
Chapters (12)