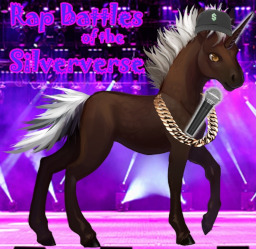 This story is a sequel to Putting on a Silver Robe and Wizard Hat
---
Sometimes there are things you need to say, but can't get out quite right. You might write a letter, or you may face the other person and sling it out in rap words until a winner is decided! This is more of the latter. Come along with us as characters from the Silververse duke it out with their words. They have so many thoughts to share.
This is kind of an anthology sorta? Most chapters will be entirely stand-alone.
Written in collab style, with me handling one combatant, and the patron the other.
Chapters (1)