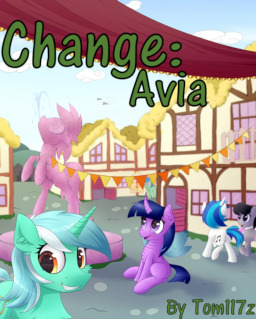 This story is a sequel to Change: Queen of The Hive
---
Princess Avia is looking forward to the Summer Sun Celebration in Ponyville, having heard so much about the town in question from her mother. A grand celebration, seeing her mother's best friends, what could be better?
Unfortunately, where Ponyville in concerned things rarely go as planned.
Edited by RC2101_Copey.
Cover art by: SentireAeris.
Featured 23/06/2018.
Chapters (15)