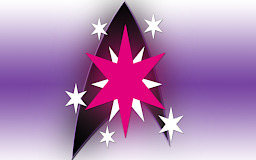 Human Tag = Human In Equestria
Blog Post regarding title change
A Star Trek Crossover
It was a long six months, but thankfully it was finally over. After an uneventful tour of duty patrolling the Tzenkethi DMZ, Lieutenant James Scott, Helmsman of the Akira-Class USS Juno Beach, was glad to be rotated off for three weeks shore leave.
En Route on the Shuttlecraft Nichola Goddard to the Trill Homeworld, there was a small mishap... Apparently Dark-Matter doesn't mix well with Matter/Anti-Matter Drive Cores.
Crash landing outside a small hamlet town inhabited by Ponies, a Starfleet Officer must find a way to make the best of thier situation.
Title is in homage to the novel of the same name by Thomas Wolfe
Chapters (11)