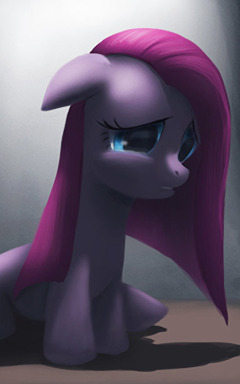 Source
Everypony knows about Pinkie's 'Pinkie Sense'. She's saved many a pony from calamity, often with hilarious outcomes, and Pinkie is ok with that. So long as nopony suspects that there's something else happening; something dark that Pinkie is hiding.
It all started on her family's rock farm when she was but a filly. Pinkie was watching over her foalsister Marble while the rest of the family were away for the afternoon. Above a loud deafening noise reverberates through the air, causing both fillies to cower in fear. Before Pinkie could react, a fiery streak of light shoots past her field of vision, through the head of her sister.
I was inspired to write this after playing the DontNod Entertainment video game "Life is Strange".
Cover by Raikoh-Illust
Chapters (4)