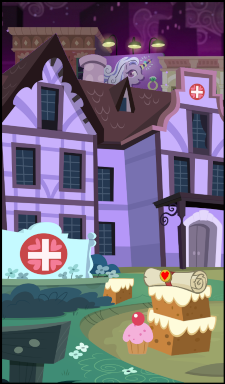 An audio adaptation exists for this story, which was mentioned on Equestria Daily. Reviews can also be found here, here, and a Royal Canterlot Library interview/feature can be found here! Enjoy!
---
Enter Painless - a young resident physician at Manehattan East Side Memorial Hospital who drew the short lot, and ended up working through Hearth's Warming. With the city caught in the grips of a blizzard that weatherponies are still trying to get under control, the night is boring, the decorations contrived, and the coffee is as bitter as his sensibilities.
Tonight, Painless has a single, pointless task assigned to him - To keep the company of a lonesome, unconscious stallion who is essentially already dead. In so doing, a young doctor will learn that medicine is about more than scalpels and technique.
It's also about mending broken hearts.
---
(Note: The character 'Painless' is an homage to the 1970s-80s television series M*A*S*H. For convenience sake, December 25th has been used in this story as the date for Hearth's Warming.)
Chapters (1)