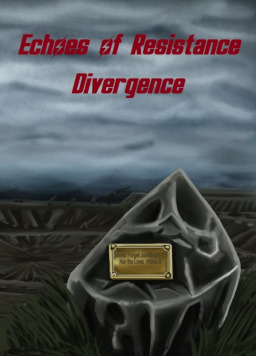 The Equestrian Wasteland is under siege.
The Grand Pegasus Enclave swept down onto the surface like a plague, set on eliminating any who stood in their way. They have the wasteland in their grip, forcing their twisted and tyrannical sense of 'order' onto the ponies of Equestria. And without their heroes, those who rallied to defend their home have been losing the fight.
But now, under the leadership of Gawdyna Grimfeathers, it's time for the resistance to bring the fight to them! And it all starts with Junction R-7...
Other promos and main fic:
Desolation
Oppression
Resistance
Fallout Equestria is by Kkat.
Chapters (1)