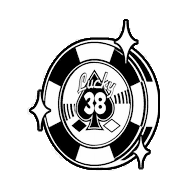 Source
While the 2nd Battle of Hoover Dam may feel like a conclusion to the story of New Vegas. For the Courier who fought at it and won it for Mr. House, it was merely another chapter in his already bloody story. Now armed with a prototype long ranged Transportalponder from Big MT, Houston finds himself in a world much different from his own.
One where you don't have to kill, lie and manipulate others to get by every day.
One where "friendship" is not a contract, but a given.
One where he is the Teacher to a world unscarred by the concept of war.
A world of...multi-colored Ponies?
Heavily inspired by the works of Rated Ponystar, ShoddyCast and numerous other MLP X Fallout stories.
Note that Courier Six's backstory derives from the Fallout New California mod.
Chapters (11)