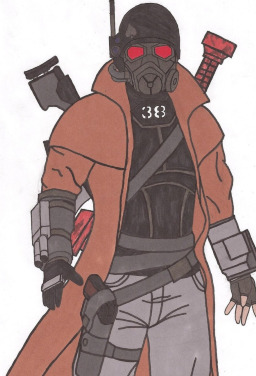 Source
Let's summarize a bit shall we? First guy named Ghost (not real name you can think of a name of you want) goes to a con dressed as the Courier. Second he has multiple weapons with infinite ammunition of each type, like .50 explosive rounds. Finally he is OP as all fuck and probably cannot die.
Complete supplies list
Anti-Material Rifle (GRA)
A Light Shining in the Darkness
Maria
Riot shotgun
Survivalist's Rifle
This Machine
Sprtel-Wood 9700
Stimpack
Rad Away
Med + Rad x
Doctor's bag
Sunset sarsparilla
Infinite ammo for each weapon
Infinite ammo types for each
Elite Riot Gear
Picture used without permission.
Chapters (5)