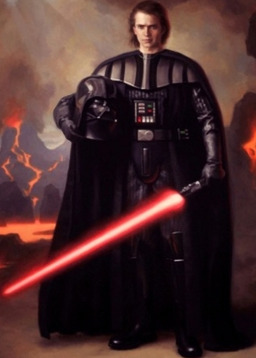 The end of the Galactic Empire has come to pass. Darth Sidious is dead, thrown in nuclear shaft by his own apprentice, Darth Vader, in attempt to save his son. Due to his life-support system being heavily damaged by Sidious's Force Lightning, Darth Vader did not survive and died in the hands of his son, on the board of the Deathstar II.
But this story has just begun with his death.
What nobody, but the Force Herself, knew was that the prophecy of the Chosen One has never been truly fulfilled and that the defeat of the Sith is merely the beginning of all glorious things the Chosen One has been destinated to do.
Through the power of his Mother, the Force, Vader has been given a completely new body and a second chance to redeem himself for all the atrocities he had commited and start reforming the galaxy as the whole. So the man who would become the Emperor is risen.
P.S.- Big thanks to mrkillwolf666 for all support he gave me. May the Force be with you!
P.P.S.- Special thanks to Bringiton6611 for editing. Teh Furce is strung wit dat one!
Chapters (3)