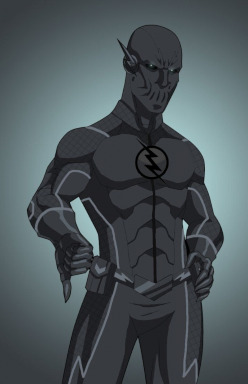 Baltimare. One of the top five most dangerous cities in Equestria. Some ponies could hardly walk home without getting themselves mugged, robbed, or attacked in some other way. Only a handful of cops and prison guards, including Detective Twilight Sparkle and her boyfriend and partner, Spike, aren't in the pocket of some crime lord or another, a number that seems to be shrinking by the month. All in all, the city was rotting.
Then, out of nowhere, criminals start dropping dead, gaping holes in their chest, the cause either being some kind of electrical surge as though from a lightning bolt or a high-velocity impact. Some victims even had their hearts crushed like paper. Followed by common crooks were dirty cops and prison guards, then entire crime families. All anyone could make of the suspect was either "dark specter" or "black demonic creature from Tartarus." Neither of these were even remotely close to the truth.
In another time, another world, James Jackson was an ordinary man with a strong sense of justice, and was particularly fond of the methods used by the comic book vigilante known as the Red Hood. Never did he think that he'd get a chance to use those tactics, but when James meets his unfortunate end after his car hits a patch of black ice and crashes into an electrical pole, he is given that chance by the Speed Force itself, and is reborn as the infamous Hunter Zolomon.
Let the criminals of Baltimare beware: Zoom is coming...
Contains Lightning Dust X Zoom, Vinyl Scratch X Octavia, and Twilight X Spike.
Co-written with Hopelight
Chapters (4)