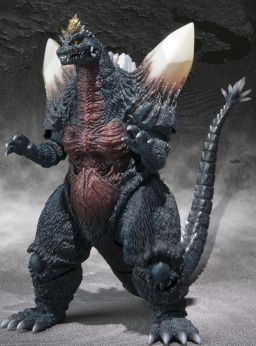 I was running late to a costume party, that my friend invited me to at the last minute. I got lucky thanks to a friend how text me about a costume shop close by. Once there I bought my favorite Kaiju villain suit and with a bonus item for my purchase.
Now I'm in MLP that's one of the villains from Godzilla. I stand in the path of Destruction, I the Kaiju of crystals. The Fallen brother of the king of monsters!
I am Space Godzilla ROAR!
Rule 63 Spike X O.P. X harem
Chapters (2)