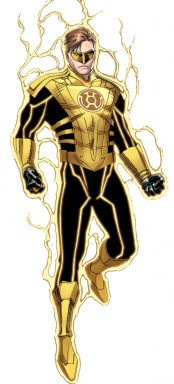 In Brightest Night in Darkest Day, we use the fear you kept at bay. To fight the wrong and make evil pay, Sinestro's path, it is our way!
After buying a Sinestro Corps power ring from a mysterious vendor at ComicCon, Simon Jones finds himself in Equestria as a Sinestro Lantern version of Hal Jordan. Using the yellow light of fear, Hal becomes Equestria's resident anti-hero, facing down threats from the Green Lantern mythos as well as threats faced alongside the Mane 6/Elements of Harmony, and even some threats that don't fall into either category, all while seeking out ponies, griffons, and dragons to recruit into his Corps.
Story 1 of Phase 1 of The Lantern-Verse. Contains Trixie X Hal Jordan. Other pairings to be determined.
Co-written with Hopelight
Chapters (3)