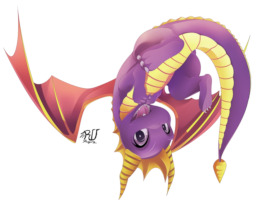 Hey, my name is James and everything was going great for me. I had a nice job, great house, loving family and the bestest friends you could have, but it all changed when I went to comic-con dressed as the legendary purple dragon himself, Spyro.
There I was checking out the different booths when a man called 'The Merchant' came literally out of no where and tried to sell me a power crystal from the Spyro games. I hesitated at first, but the price was reasonable so I bought it, but right when I grabbed the crystal I started to feel dizzy and that's when everything went black.
Now here I am stuck on a strange world, not knowing if I am ever going to find a way back home. Did I mention that there are also technicolor ponies that may or may not try to kill me?
OMG!! Featured 6/21/15
Featurd 6/22/15
Featured 2/27/2018
---
The first installment of The Hybrid Multiverse

[Displaced Story]
(Under rewrite. Chapters will say remastered)
(Third-person and First-person Transitions)
All the characters and pictures belong to their respective owners please support the official release.
Chapters (37)