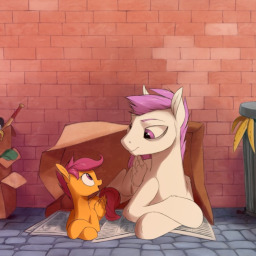 Source
Celestia and Scootaloo are homeless in a Ponyville alleyway together. They like to talk about things.
These are the things they talk about.
Chap and Sight pre-read as a quick second pair of eyes for me a lot, show 'em a little love for me, will ya?
Note: The crayon scribbles of a plot is done, but the ride never ends story still updates.
Chapters (39)