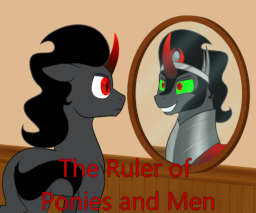 Source
This story is a sequel to I Am Not Sombra
---
My mind is just so infested, to the point where I don't know who I am. The anger I have over the ponies who harmed me and took me away from what I lost still holds in my heart, and it drives me to agony. At least I can claim to be the ruler of a nation...
New chapters on weekends
Cover art by Mayhem Moth. You can find her work here.
Chapters (37)