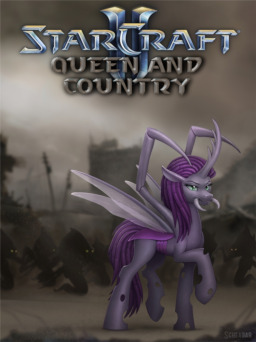 The School of Friendship has new Teacher Assistants!
The Cutie Mark Crusaders have been welcomed into staff on a probationary basis in order to assist their sisters (and Rainbow Dash) with their classes. Today just happens to be the day for the School Trip to Canterlot Castle for a certain group.
When things go wrong and our characters are flung into the Void and come out in one of many worlds at war, what kind of challenges will they have to face? And if they survive... what will they bring back with them to Equestria?
Many thanks to Petrichord and GapJaxie for their feedback and assistance.
Chapters (29)