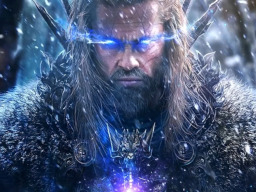 Source
An American soldier, dedicated to his country, who has seen and fought in many wars, seeks out a way to escape his war ridden world and finds a new one. A planet free of death and wars. Where friendship, harmony and peace were plentiful. Or so he had first thought.
He came to the magical world of Equss to escape war, but now finds himself needed for it once again.
But this world was different. This time he could do something to truly stop evil. But that requires power. Power he will claim. Even if he has to shake the very foundations of Equestria to get it.
(Takes place before Luna/Nightmare Moon's return.)
[embed] https://youtu.be/qWgRZrqjGSc [/embed]
Chapters (20)