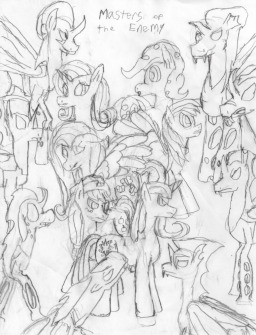 The Hive serves the Swarm. The Swarm serves the Queen. The Queen serves the Hive.
***
Chrysalis is dead. Deposed. So is the way of the Changelings. But now the Swarm comes to a point of contention: none of their kind removed her.
The new Queen must be... selected.
They ask the Hive for a choice. But the Hive chooses not. No, the Hive has something else in mind, someone else who should choose. And so do two cultures, utterly alien to each other, find themselves in a dangerous dance...
Chapters (4)