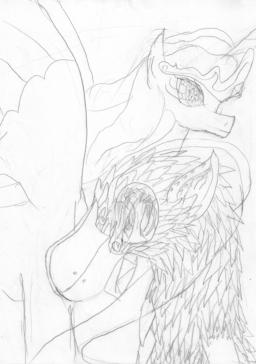 Earth is gone.
The Solar System is gone.
The Milky Way is gone.
Galaxies are gone.
All consumed, to satisfy human values through friendship and ponies.
Celestia's actions are logical, and loving in their own way. Those under her care are living purposeful, fulfilling lives. So when she encounters another batch of creatures that fill her criteria for being human, it is obvious she must satisfy them.
There are a couple of problems with that, however. One of the first being how these creatures have referred to her for eons as The Growing Darkness...
Chapters (5)