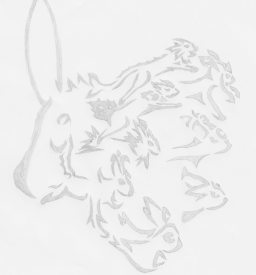 So, my friends and I woke up in this forest none of us recognize, and were scattered by these wooden dog things. Now I gotta find my friends before we get into any more trouble. Now if only I wasn't a foot tall, and can say more than "Eevee"....
This is a random thought that popped into my head one day. I figured I'd get it out now. Still don't quite know where this'll end up, so let's take this adventure together.
Character tags and categories will be added as needed.
Proofread by Zannblade.
Have any theories? Can't remember who is who? Fear not! Thanks to Adenbadens for starting up a Google docs to help with this. You can veiw it here. Beware, wild unmarked spoilers abound in the grass.
Now with a dramatic reading. Check it out here.
Chapters (144)