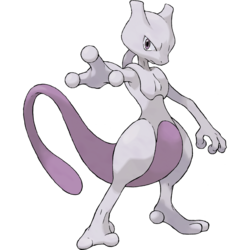 I should have known something was up when I found an old Halloween costume in my closet from when I was six. I really should have known something was wrong when the costume actually fit.
...
Good thing Mewtwo is still one of my favorite Pokemon, because I am one, and this is most definitely not my world.
A Tale of the Displaced
April 8: Sorry all. Accidentally hit the Publish button on latest chapter before I was ready. Carry on.
April 9: Okay, the chapter Friendship Report is up for real now.
There are and will be crossover chapters with other Displaced authors and characters. Those chapters are meant to be fun, but I understand that some people do not like such crossovers. That is fine. The main story stands on its own: you can skip the crossover chapters without having to worry about missing anything important. Though I hope you will at least give those chapters a chance.
But please, do not comment solely to say how you dislike Displaced crossover chapters. It is not conducive, and it just spams the comments section with negativity. By all means, criticize my work, tell me what isn't working or what you think I could be done better, but please don't insult me by deriding my choices for my story. Any such comments made from here on out may be judged as spam and deleted.
Chapters (14)