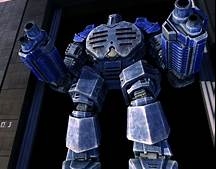 "Hello... my name is Cody, and after a Show-and-Tell with the ACUs from Supreme Commander, i got telported to Equestria. Now i must survive without blowing up!"
FYI... this story is about the first Supreme and will evolve into the second one. I have not played Forged Alliance so it will not be here unless i buy it and play it before the story evolves.
yes i know the first chapter is awfull, it was a my first attempt at this writing thing, and i didn't feel like rewriting it.
Chapters (5)