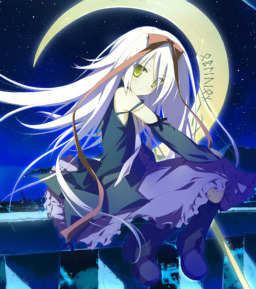 A Displaced story.
---
How would you feel, I wonder, if your reality was torn out from under you, to have your life stripped away in the strangest of circumstances, and thrust into a world you have no understanding of, with no way to get home. Now living the life of a star spirit, who without starlight, you simply cease to exist until the next night brings you back.
How would you cope, if you were only ten years old at the time?
For our young heroine, the answer was simple. She didn't.
Her name is now Mare, and she wants to be left alone.
---
The character Mare is from the Visual Novel Hoshizora no Memoria -Wish upon a Shooting Star, But is unlikely to contain any elements from there apart from the appearance, abilities and some mannerisms of the character Mare, so prior knowledge is unnecessary, and even mildly discouraged, as I will not be entirely faithful to the source material, and most things will be explained in the story.
---
To save time, rather than putting this on individual chapters, I'll just say that This story has been edited by m2pt5, and probably will be for the foreseeable future, and is much better off for it.
Chapters (17)