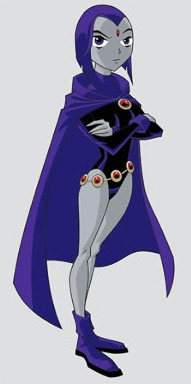 I wanted to just enjoy going to Supanova with some friends. As embrassing as losing a bet, my punishment being going dressed as Raven from Teen Titans is, I'm not going to let it spoil my fun.
However, waking up in the world of My Little Pony as Raven herself might spoil that fun. I mean, being an empath in MLP... after the Changeling Invasion at the wedding?
Yeah. I don't see any problems for me from that. Not to mention keeping my new powers under control when they're tied to my emotions and I haven't had all the years of training Raven did.
And let's not forget that my new powers are shadow magic, so basically Dark Magic. I don't see that causing me any problems socially, either. Nope. None at all.
T due to Scenes of Violence, Blood, (hence the Gore tag) sometimes and nudity of a young girl and other things.
Adventure and Slice of Life tags would be here if they didn't go against each other, plus there was no room. Sex tag mostly for when Raven is nude and how she talks about sex and similar things with the ponies at times.
Featured 3/5/2016.
Featured 12/3/2017? Wow. Thanks

Featured 23/3/2017.

Um... okay.
Chapters (14)