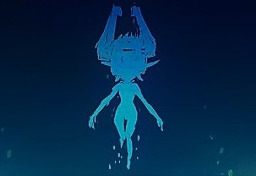 Astrid never expected any of this to happen, nor did she ever want it to happen, especially not to her. Lost in a world that is not her own, trapped in the body of a creature that is not her own, Astrid wants nothing more than to go home.
However, going home may not be an option.
---
Edited by the fantastic Babroniedadand ShimmerLeaf!
A Displaced Story featuring Legend of Zelda
Conflicting tags: Adventure/Slice of Life
Tags may be added or even changed as the story progresses
Currently not accepting crossovers
---
Featured on 5/12/17, the very first day! Thanks!
Chapters (9)