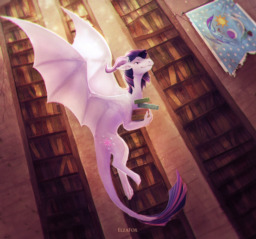 Source
For most ponies the day they get their cutie mark is the day everything changes. That was especially true for Twilight Sparkle, as the day she got her cutie mark was also the day Princess Celestia took her on as a student, she gained a new little brother and started on the road to her future.
It was also the day she became a dragon.
Custom cover artwork by Elza Fox
Editing and so much more by Klamnei
If you like what I do, you can support me on my Pateron.
Chapters (1)