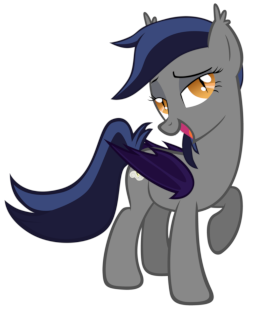 Author's Note: After reading the story "What the frick!?" I decided to try my hoof at transformation, seeing as I constantly switch between pony and human. But anyways, back to the point: I'm not planning to work on this very hard, at the time of upload, but I WILL work in it. But, who knows? If it picks up traction, I may devote more time to it. Well never mind that! This story is taking more priority!
Also, bat ponies are cool! Did you know they litterally sleep like bats? How cool is that!?! (Note to self, set the TARDIS TCC to "thestral" and skip to nightmare night)
I am Diana Zediker, and I live in a lonely house in the middle of, what I like to call, "nowhere Oregon" with my uncle. Then, I met him. Man is he dreamy! But, 2 minutes and one bite later, my life gets turned on its head, I'm not normal anymore, I'll (probably) never see my uncle again, and now I have fangs. All in the span of two minutes.
Chapters (17)