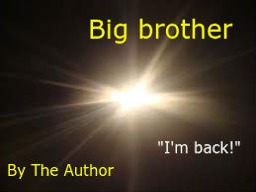 This story is a sequel to Forced Adoption
---
Twilight is making a trip to Canterlot, to cheer up the royal sisters in their gloomiest time of year. While Twilight is there, she wants to know what makes the princesses so sad. Nopony knows, but what they do know is that "the dreadful months" have been happening for over 2 thousand years. With Twilight, you know what that long periods of time ago means: HISTORY REASERCH! During the night when the princesses were sleeping, Twilight finds the reason, to be more accurate: the reason finds her.
Cancelled
UNTILL FURTHER NOTICE!!!
Will (possibly) come back. I'm not done with this story yet. It just needs an overhaul.
Chapters (8)