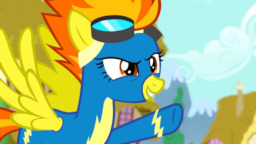 Connor is your average guy in his mid-twenties. He has a stable home life but can't help but feel his parents are hiding something from him. After going camping, he wakes to find himself in Equestria and sets out to make the most of his time there. But interesting discoveries are made along the way, along with the attention of fiery maned pegasus mare....
Note: There is some use of strong language in this story. Also MLP (sadly) doesn't exist in this story. The story starts around half way through the first season.
Note 2 (26/12/16): Sex tag added (during writing for Chapter 25) for obvious reasons. Nothing explicit or detailed but things implied and use of innuendo.
Note 3: This story finally got featured on 3/8/2017. YAY! (Or at least that's when I first noticed)
Chapters (41)