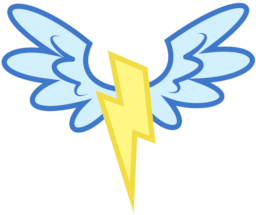 I awoke in a strange land with nothing to my name and nothing of home. After watching a stunt team do a performance, I found a new challenge. One that would push me beyond my limits.
I would be one of them.
I would be a Wonderbolt.
No matter what it took.
(First person, from my ponysona's perspective. Partially self-insert.)
Chapters (4)