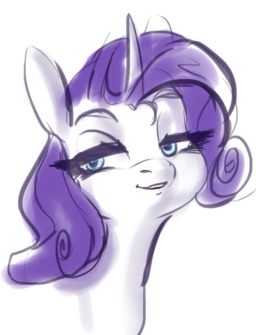 Source
I don't think you can know Rarity without being at least a little bit scared of her. If you're not, then you don't really know Rarity.
This is the story of how she saved Ponyville one day.
---
Winner of the Make Rarity Not Garbage Barcast Contest. Preread by Pearple Prose, ScarletWeather, and Estee (who did nothing but stand in the corner in silence while I ranted at them about this story, but by God did that help).
Chapters (1)