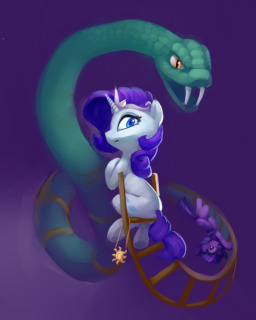 Source
In a world of snakes and ladders, Rarity has had to learn a single, simple fact:
It is a truth universally acknowledged that a single mare who desires recognition and success must, without a doubt, be a social-climbing bitch.
---
Edited version of my entry to Everfree Northwest's Iron Author competition. Special thanks to Swan Song for the encouragement, support, and for believing in this story strongly enough to throw money at it when I was ready to give up on it.
Amazing cover art by the fantastic lilfunkman

Chapters (1)