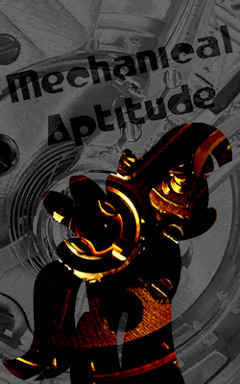 This story is a sequel to Twilight's Escort Service
---
Ratchette runs a one-pony fix-it shop for enchanted conveniences and devices, the only such facility in Ponyville. Some of her services are limited ones, and there are things she has to refer elsewhere -- but on the whole, she puts the majority of the repair traffic in order and in the two years since she first moved to the settled zone, Ponyville's become used to her. But strangers in town can still have a little trouble with her qualifications. Because her mark says she's perfectly suited for her occupation --
-- while her body claims exactly the opposite.
(Part of the Triptych Continuum, which has its own TVTropes page and FIMFiction group: new members and trope edits are welcome. While this story is technically a sequel, the earlier one just has the main character's first appearance, and this piece can be read as a stand-alone.)
Now with author Patreon page.
Cover art by EquesTRON.
Chapters (1)