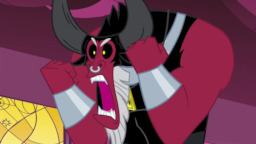 Source
If bureaucracy is the wheels of a nation, then proper scheduling is the grease and oil.
When it is ignored, things either grind to a halt... or someone gets chewed up in the gears.
Tirek never thought it would happen to him.
-------
Winner of the 8th GapJaxie's "Quills and Sofas" Speedwriting competition (19/9/19)!
Chapters (1)