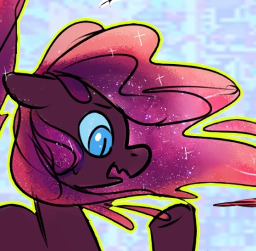 Source
This story is a sequel to Uncongenealogy
---
Having finally regained her memories of Apple Bloom's true origins, Luna decided that, in the interest of all of Equestria, action had to immediately be taken to prevent the potentially catastrophic consequences of the filly's secret nature.
So she called the six bearers of the Elements of Harmony, along with her daughter, to Canterlot, so that they could rid the filly of the dark magical essence within her.
It did not go well. Not in the least.
Chapters (3)