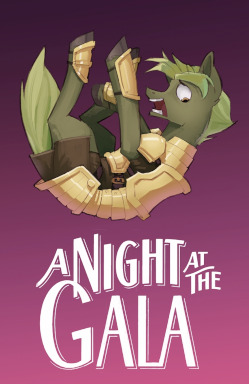 After sending its troops to the Nordanver front, the Canterlot Royal Palace finds itself understaffed and many new recruits have their training rushed to compensate. One guard, however, will turn out to be more trouble than they bargained for.
It was Belltoll's first night in the royal guard, and on the night of the Grand Galloping Gala no less. Stubborn determination had gotten him this far. It was unfortunate that same determination would also lead to mass chaos, catastrophe, and an early midlife crises.
PLEASE NOTE: This story takes place within the Quill & Blade alternate universe written by Anzel and Crystal Wishes.
2nd place winner of the Quill & Blade Super Summer Jam Writing Contest (2018).
Chapter One edited by Crystal Wishes. Chapter Two edited by Pearple Prose. Thank you to both of you.
Chapters (2)