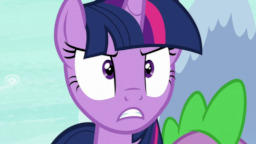 That's right kids! My Little Pony Generation 5 is here with The Starlight & Pals Magical Half Hour! Join Starlight Glimmer, Spike, Rarity, Fluttershy, Pinkie Pie, Rainbow Dash, and all the rest for this fun-filled magical adventure. With this week's special guest, Applejack!
Be part of the adventure with Starlight & Pals as they learn valuable lessons, including: friendship, magic, small claims court, probable cause, sorcery and Nichomachean Ethics!
---
A collaborative anthology with GaPJaxie, offering a helpful path for Hasbro in case they need ideas for how Generation 5 should go.
Chapters (22)